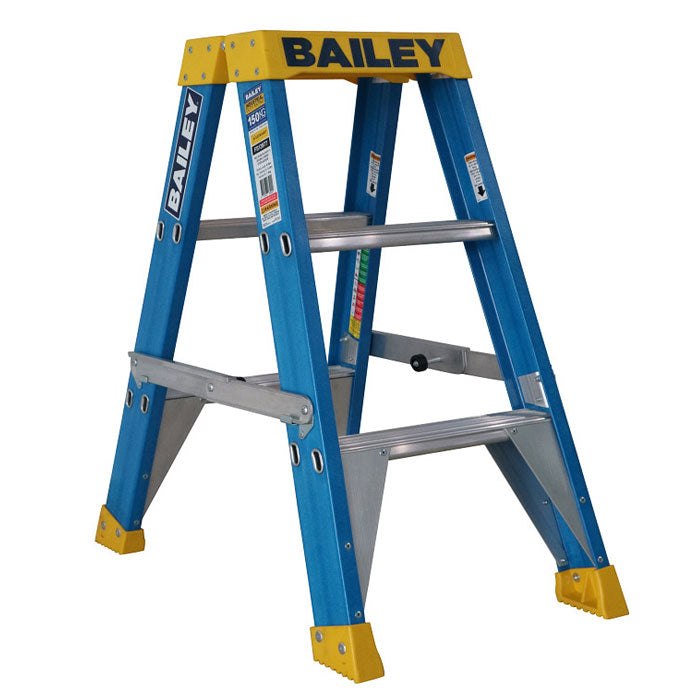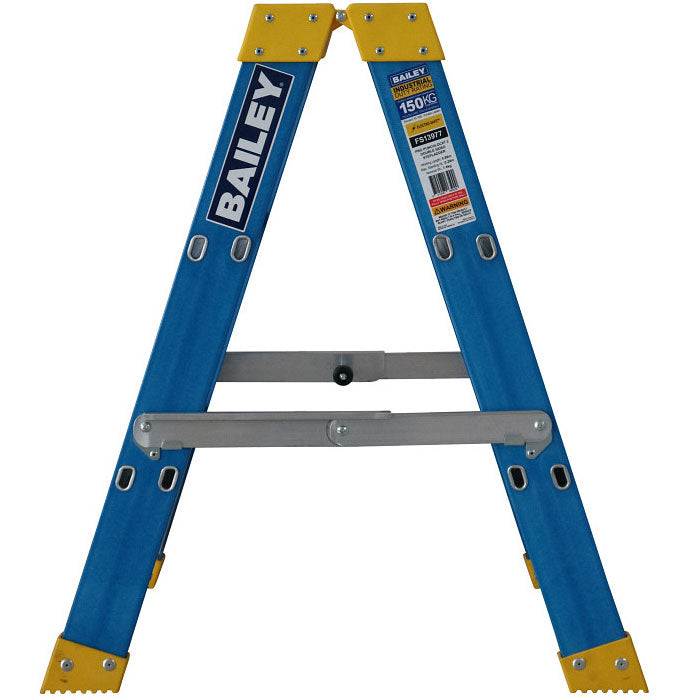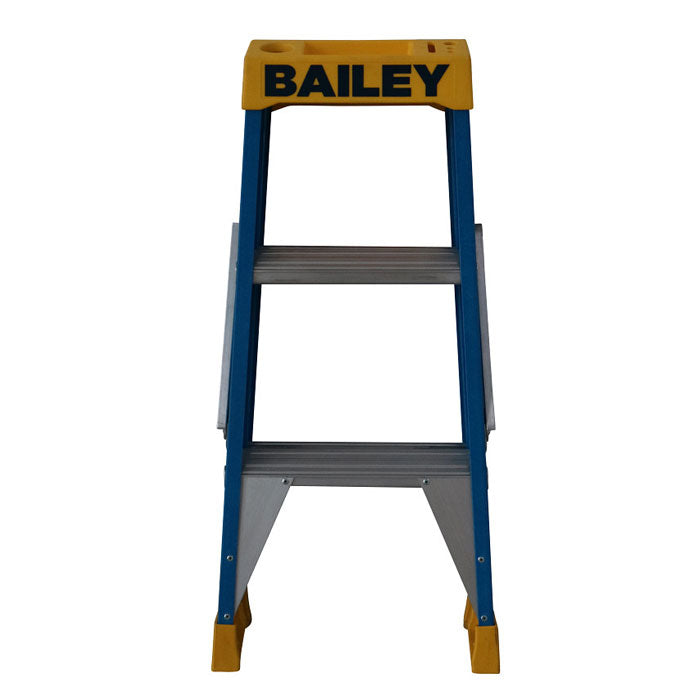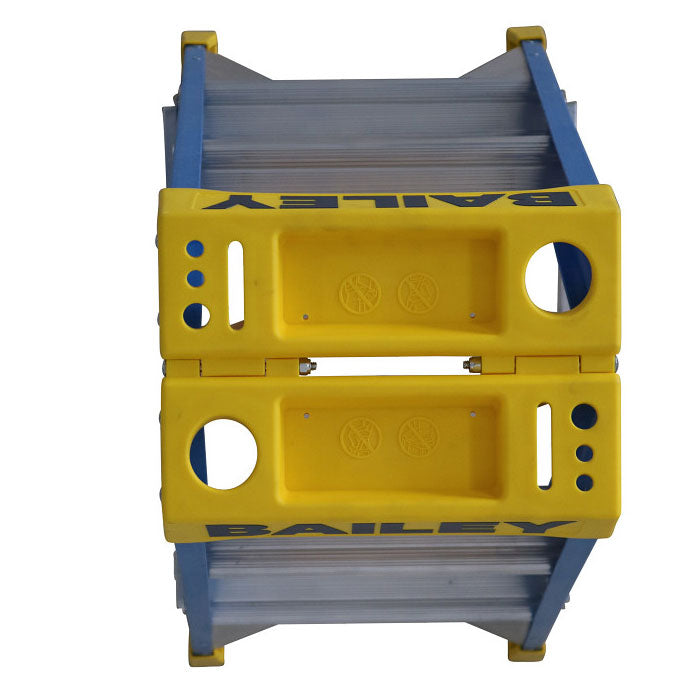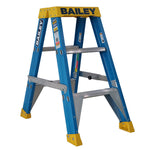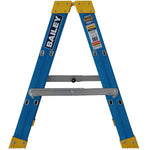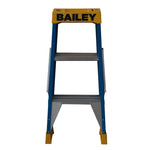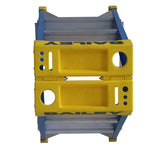 Image for Illustrative Purposes Only
Bailey 3 Step Pro Fibreglass Double Sided Stepladder 0.9m
SKU:
BAIFS13977
FS13977
DESCRIPTION
 Features
Specifications
Shipping & Delivery
Bailey 3 Step Pro Fibreglass Double Sided Stepladder 0.9m
The new Bailey FS13977 Pro Punchlock 3 tread double sided stepladder multi-function top cap has a tool holder for improved work site safety and productivity.
NOTE: FREIGHT CHARGES WILL APPLY
Discover the Bailey 3 Step Pro Fibreglass Double Sided Stepladder 0.9m at Mektronics Australia – your trusted source for quality tools and equipment!
150kg load rating and industrial duty rating make it suitable for trade and commercial applications

Electro-safe fibreglass design makes it suitable to use where an electrical hazard exists

Unique top cap allows the ladder to be safely used as a leaning ladder providing forward facing access to the workspace

Anti-slip PVC boots for added stability

Double sided design for greater versatility and load bearing strength

Flat plate tri-bracing increases strength and stability

Made to AS1892
| | |
| --- | --- |
| Type | 3 Step Pro Double Sided Stepladder |
| Maximum Reach (m) | 2.29 |
| Ladder Size (m) | 0.89 |
| Approx. Product Height (m) | 0.89 |
| Approx. Product Weight (kg) | 7.5 |
| Material | Fibreglass |
| Load Rate (kg) | 150 kg |
| Max. Standing Height (m) | 0.29 |
| Reach Height Stepladder (m) | 2.29 |
| Electro-safe (non-conductive) | Yes |
| Number of Steps | 3 |
| Style | Double Sided Stepladders |
| Performance | Industrial |
| Australian Standards | AS1892 |
| Duty Rating | Industrial |
| EAN | 9312097065000 |
| Unique Features | Versatile Access Solutions |
SHIPPING

A delivery and handling charge applies to all orders with the exception of back-ordered items.

Unless otherwise required by Buyer, Seller will make transport arrangements as follows:
For deliveries within the metropolitan areas of mainland State capital cities a standard freight charge may be added to invoice; goods

For delivery outside those areas, seller will select the transport to be used and prepay freight for Buyer. Seller will then bill Buyer for freight at Seller's discretion.

Should the Buyer request goods be sent to a Post Office box the Buyer acknowledges this method is the only available and therefore the Seller is not liable for undelivered goods.

Free shipping on orders over $199 incl GST (valid for 1 delivery per order and excludes NT, WA & TAS). If only part of the order is in stock, the customer has the option of paying for a second delivery if they require a partial shipment prior to all goods becoming available. Mektronics Australia reserves the right to charge additional freight in the event of hazardous, bulky or heavy items ordered.
DELIVERY TIME
All quoted delivery or consignment dates are estimates only, given without engagement.
Delay in consignment of any part of an order shall not relieve Buyer of its obligation to accept and pay for the remainder of the order.
Except as provided in paragraph 1.2 of Terms & Conditions, seller will not be liable to pay damages or compensation for any injury or loss sustained by Buyer

a) in the event of a delay in consignment or delivery of goods: or

b) in the event of non delivery.

Goods offered ex-stock by Seller are subject to prior sale.

In the event of any happening beyond Seller's reasonable control in consequence of which Seller cannot effect consignment by the time or times quoted or specified, Seller shall be entitled to consign part only of an order, suspend consignment or extend the time for consignment, for the period during which such cause of delay operates, or may cancel the order, and in the event of such suspension, extension or cancellation, Seller shall not be liable for damages.