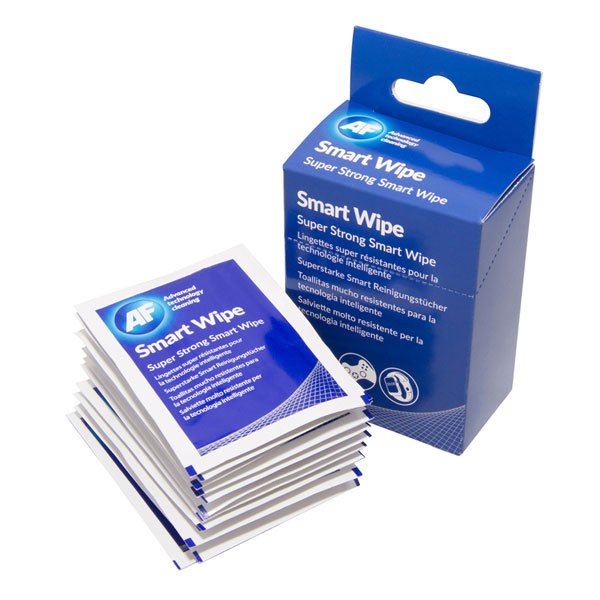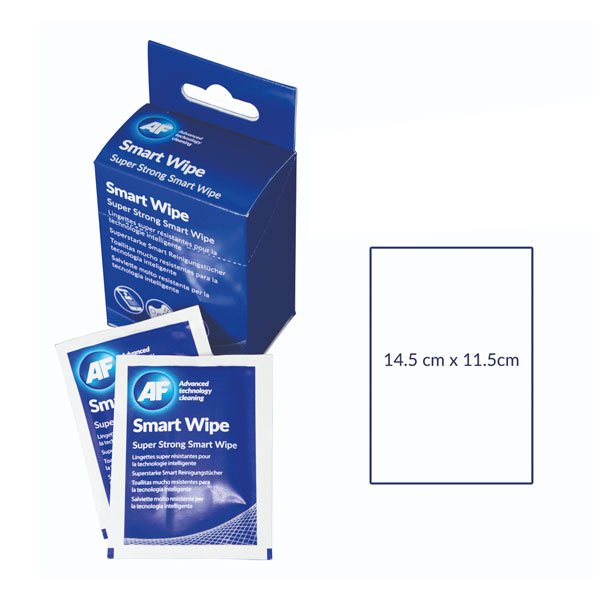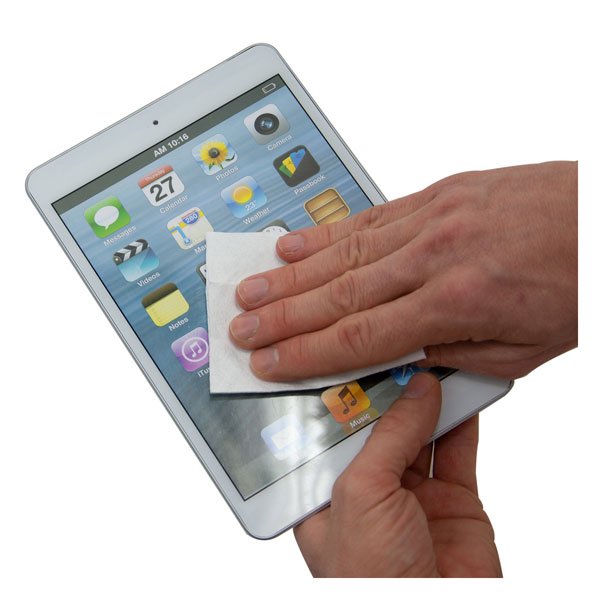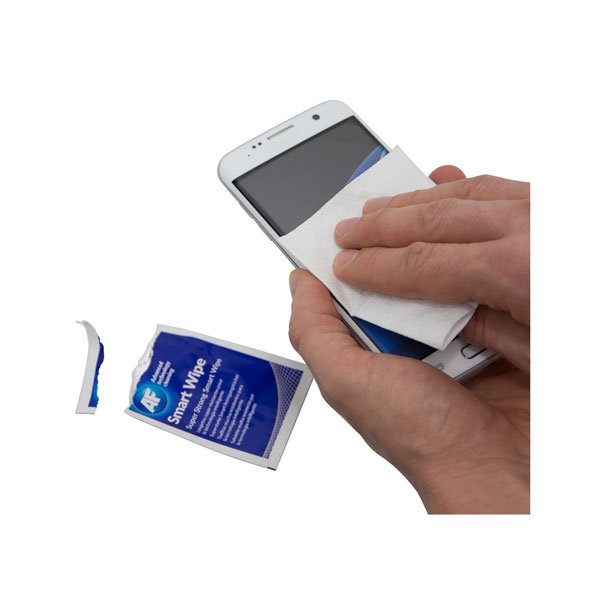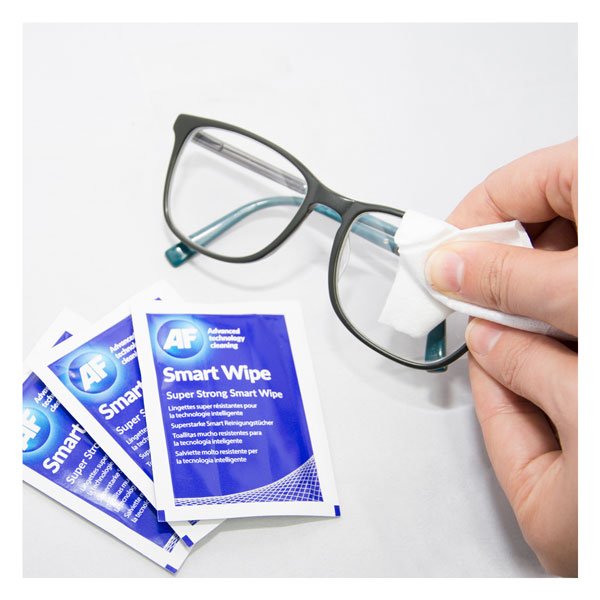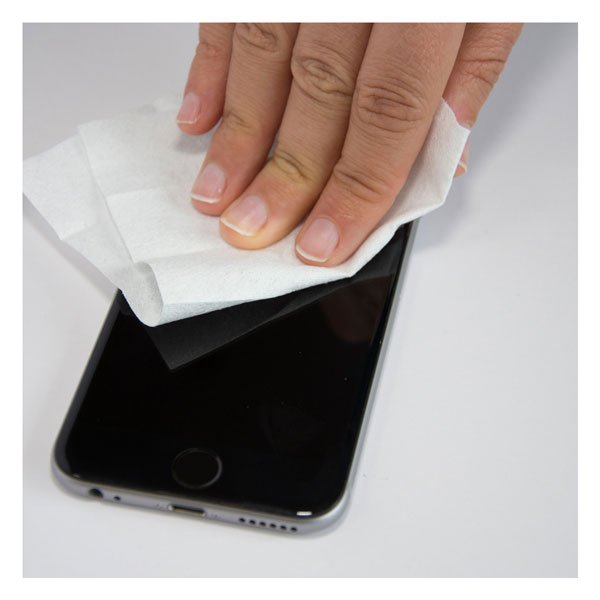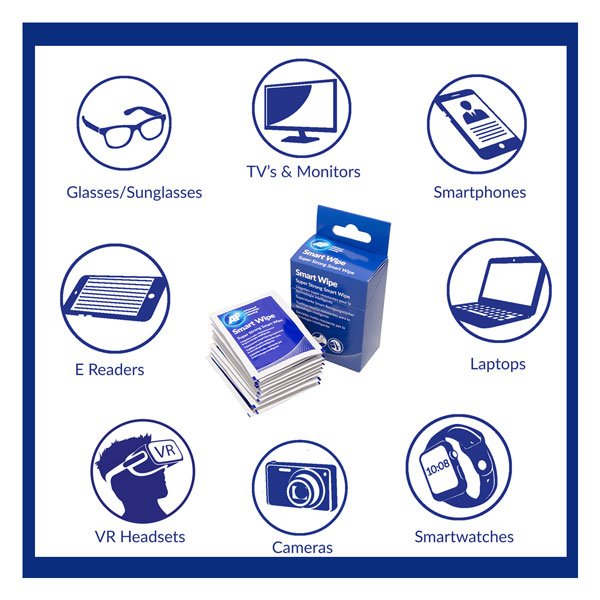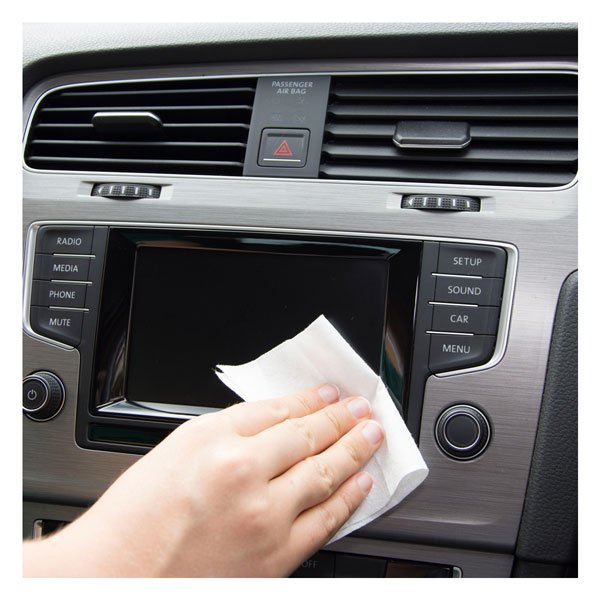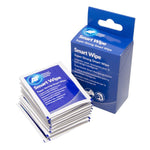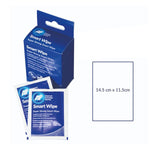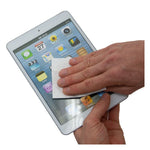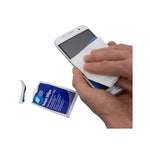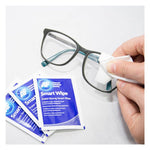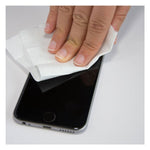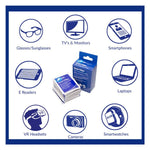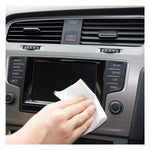 Image for Illustrative Purposes Only

AF Smartwipes Screen & Glass Cleaning Box of 10
SKU:
AFASMARTWIPE10
ASMARTWIPE10
DESCRIPTION
Features
Applications
Shipping & Delivery
AF Smartwipes Screen & Glass Cleaning Box of 10
A box of 10, strong, soft cleaning wipes for cleaning smartphones, tablets and more.
This super strong and washable wipe is the ideal solution for cleaning all forms of smart technology in your home or office environment. Effectively removes common grease, dust and fingerprints built up on screen surfaces.
Available in a box of individually packed wipes this a long lasting product for multiple use. These wipes are fully washable and reusable to encourage an eco conscious cleaning regime. Gives excellent non-smear cleaning results on all screens and glasses to leave a sparkling finish. Euro hook packaging ideal for retail.
Discover the AF Smartwipes Screen & Glass Cleaning Box of 10 at Mektronics Australia – your trusted source for quality tools and equipment!
Washable and re-usable

Super-soft and dry for clear screen results

Non-abrasive and lint free

No need for cleaning solution although you can use cleaning solutions for stubborn areas if required

Completely portable, pop one in your handbag, gym bag, keep in the car - unlimited uses.

Absorbs grease and grime

Handy travel size Each wipe measures approx 14.8 x 11.5cm

Euro hook packaging ideal for retail

Strong and durable
Smartphones

Tablets

Plasma

E-readers

Monitors

Glasses

Laptops and mirrors and more
SHIPPING

A delivery and handling charge applies to all orders with the exception of back-ordered items.

Unless otherwise required by Buyer, Seller will make transport arrangements as follows:
For deliveries within the metropolitan areas of mainland State capital cities a standard freight charge may be added to invoice; goods

For delivery outside those areas, seller will select the transport to be used and prepay freight for Buyer. Seller will then bill Buyer for freight at Seller's discretion.

Should the Buyer request goods be sent to a Post Office box the Buyer acknowledges this method is the only available and therefore the Seller is not liable for undelivered goods.

Free shipping on orders over $199 incl GST (valid for 1 delivery per order and excludes NT, WA & TAS). If only part of the order is in stock, the customer has the option of paying for a second delivery if they require a partial shipment prior to all goods becoming available. Mektronics Australia reserves the right to charge additional freight in the event of hazardous, bulky or heavy items ordered.
DELIVERY TIME
All quoted delivery or consignment dates are estimates only, given without engagement.
Delay in consignment of any part of an order shall not relieve Buyer of its obligation to accept and pay for the remainder of the order.
Except as provided in paragraph 1.2 of Terms & Conditions, seller will not be liable to pay damages or compensation for any injury or loss sustained by Buyer

a) in the event of a delay in consignment or delivery of goods: or

b) in the event of non delivery.

Goods offered ex-stock by Seller are subject to prior sale.

In the event of any happening beyond Seller's reasonable control in consequence of which Seller cannot effect consignment by the time or times quoted or specified, Seller shall be entitled to consign part only of an order, suspend consignment or extend the time for consignment, for the period during which such cause of delay operates, or may cancel the order, and in the event of such suspension, extension or cancellation, Seller shall not be liable for damages.